Pay your GCI bill
General communication or GCI is a provider of telecommunication in Alaska. The company was founded in 1979, and its headquarter is in Anchorage, Alaska, U.S. The Company serves internet, cable television, telephone, and wireless services. GCI has 2,200 employees currently, and its subsidiaries are GCI communication, Alaska digital LLC and so on.
Plans and packages
To know about the plans and you must go to the home page of GCI, www.gci.com
Here you have to go to the menu panel and here click on 'Shop'. In the drop-down, you will get all the details on of the plans on the Internet, mobile, TV and smart home and so on.
To pay your bill online you must log in to your account but before that, you must create an account first. Heres how.
Create an account
To get to the steps you must visit www.gci.com

Here on the page press on 'My Account' Then 'MyGCI'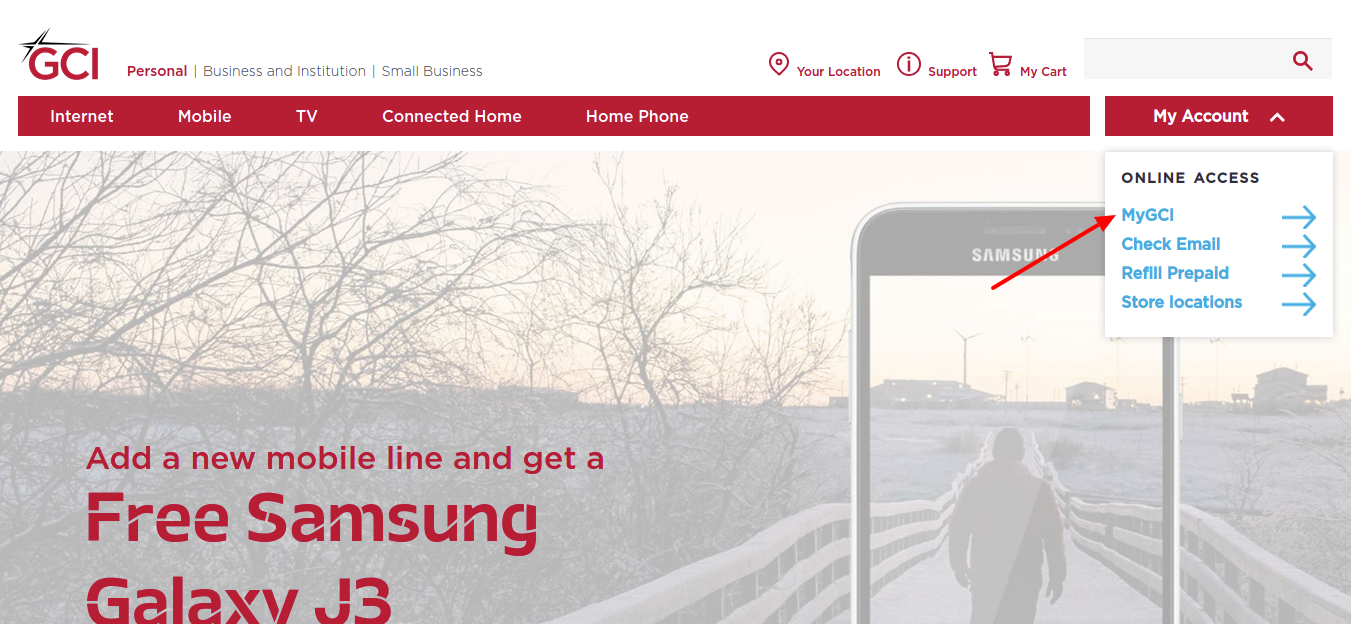 After that Sign Up
For this you have to get an invitation first then you have to click on the email link, and following the prompts, you will be registered with the account. If you haven't got any link then you have to ask to resend the link.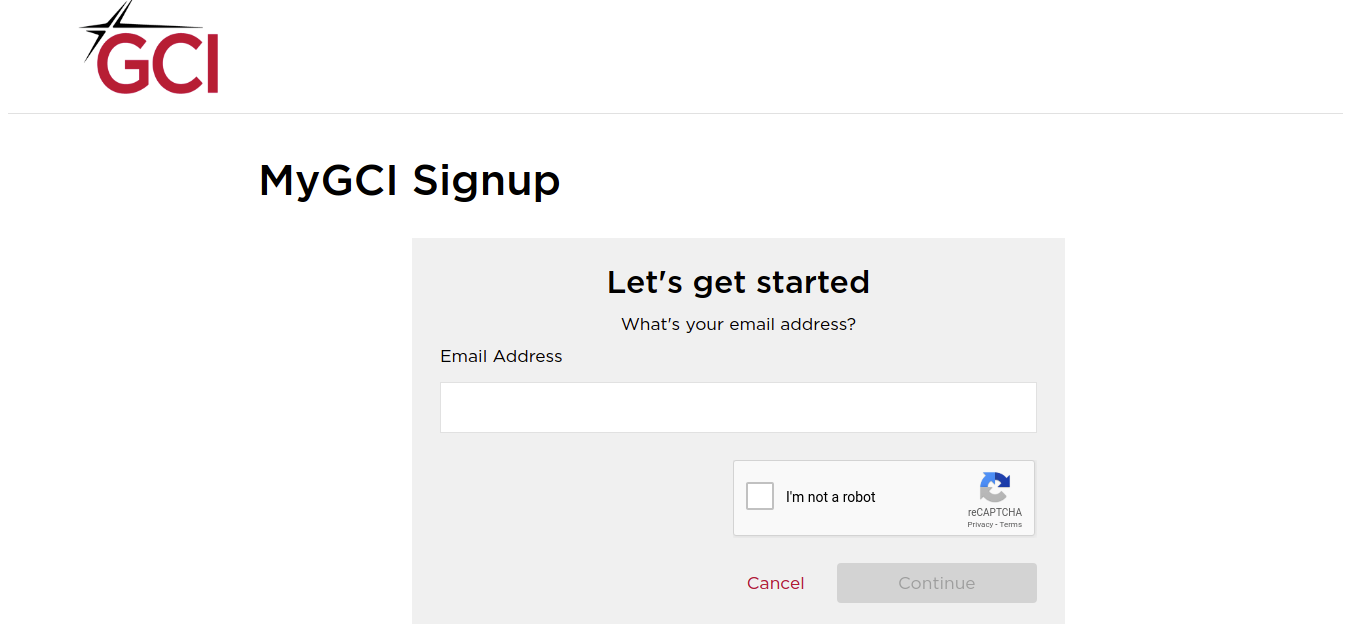 To know more about it you can call at, 800-800-4800.
After you have created the account successfully, you must log into your account, you must log into your account first so that you can pay your bill easily.
Logging in to your account
For this login to your account by visiting www.gci.com

Here from 'My account' go to the login page and enter your username and the confirmed password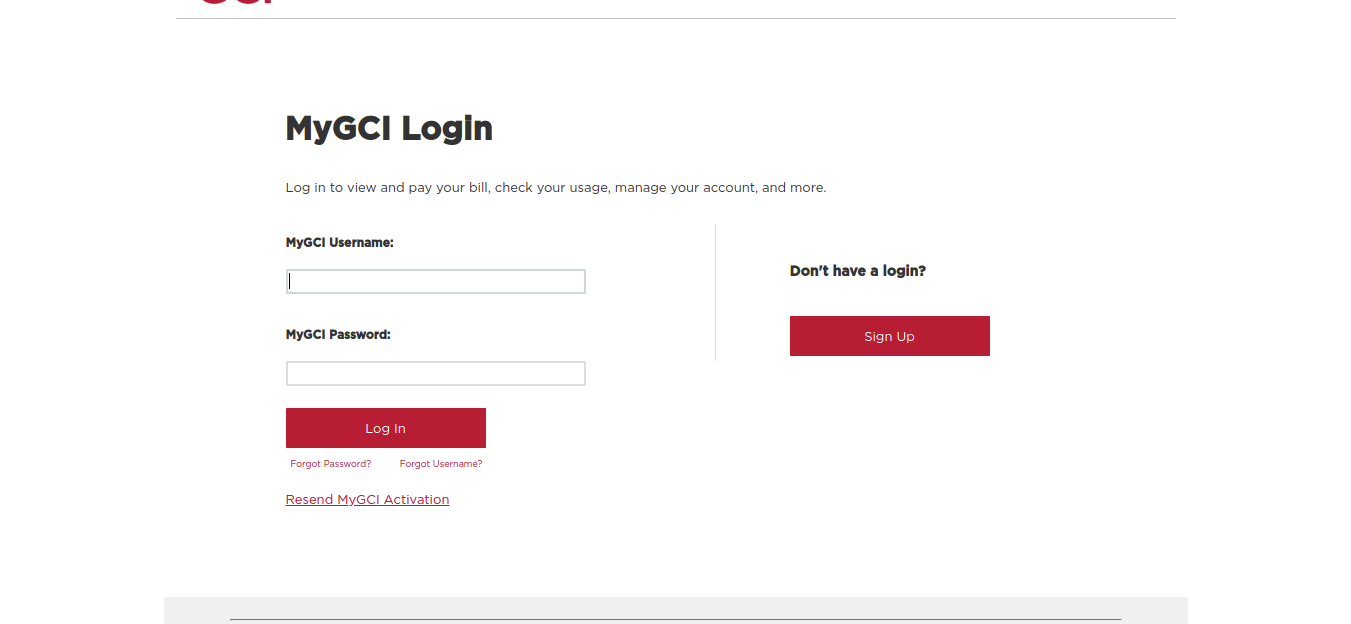 Then upon pressing on the 'Login' button you will be logged in easily and can pay the bill as well.
Forgot username or password
If you have lost or forgotten your login credentials, you must visit the same page and here in the login page click on, 'Forgot password?' here enter your GCI username and click on 'Submit'. For username press on 'Forgot username?' and type the registered mail address and hit on 'Submit'. Do follow the details after that and you will get all the information back.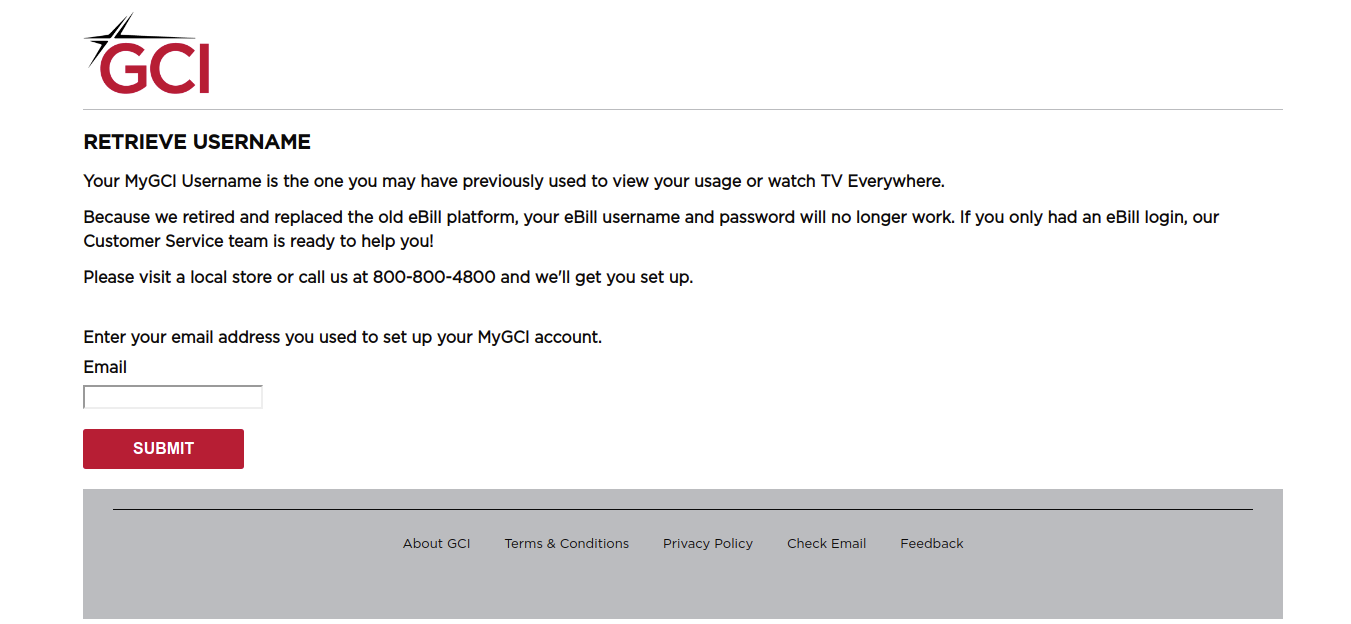 Read Also : How To Register And Pay Kaansas Gas Service Bill
Benefits of the GCI online account
You can check usage

Get to manage your account

Pay bill online
Bill payment
There are 4 ways you can pay your GCI bill.
Online payment
For this, you must log in to your account and to follow the process thoroughly you can take note from the above-mentioned points.
Payment via mail
If you want to pay the bill via mail, then you can send your GCI TV bill at, P.O. Box 196609, Anchorage, AK 99519-6609. To pay the bill of phone & Internet, send payment at GCI, P.O. Box 99016, Anchorage, AK 99509-9016. For business phone and Internet customers: GCI, P.O. Box 99001, Anchorage, AK, 99509-9001.
Payment via phone
To pay this way you can call at-907-265-5400.
Payment in person
To pay in person you have to find a store location and by visiting https://www.gci.com/about/store-locations from here you can find the nearest location.
GCI Contact details
If you are looking for any assistance you can call on the toll-free number- 800-800-4800.
Reference :