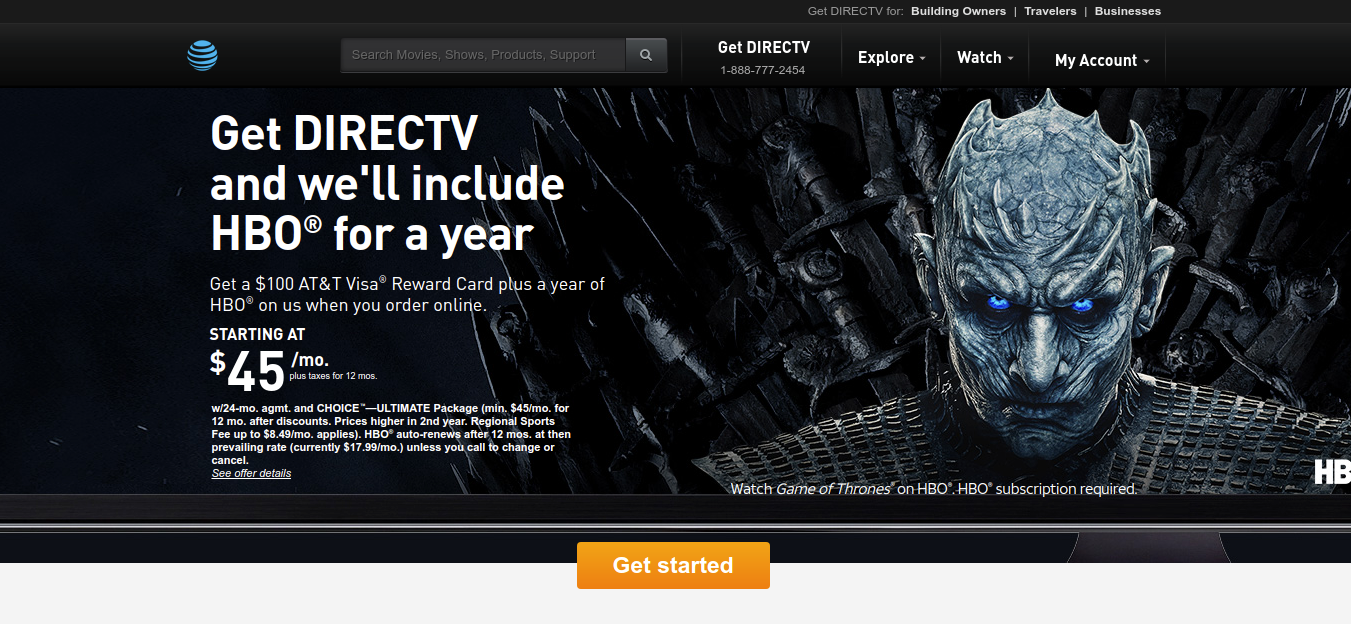 Pay Your DirecTV Bill
DirecTV was founded in 1990 by Eddy Hartenstein and its headquarter is in El Segundo, California, the U.S. The company provides digital satellite television, audio services in the States, Latin America, and in the Caribbean. The parent organization of DirecTV is AT&T and it has subsidiaries named, AT&T digital life, Trio, and so on.
Plans and packages
To check out the packages you have to venture to  www.directv.com . Here at the menu panel click on 'Explore' and in the drop-down press on 'DIRECTV packages'. Scroll down and you will get the plans laid out for your convenience. 135 + channels for $35 per month, 160 + channels for $40 per month, 185 + channels for $45 per month, 235 + channels for $55 per month, 250 + channels for $60 per month, 330 + channels for $110 per month. Choose whichever is suitable for you.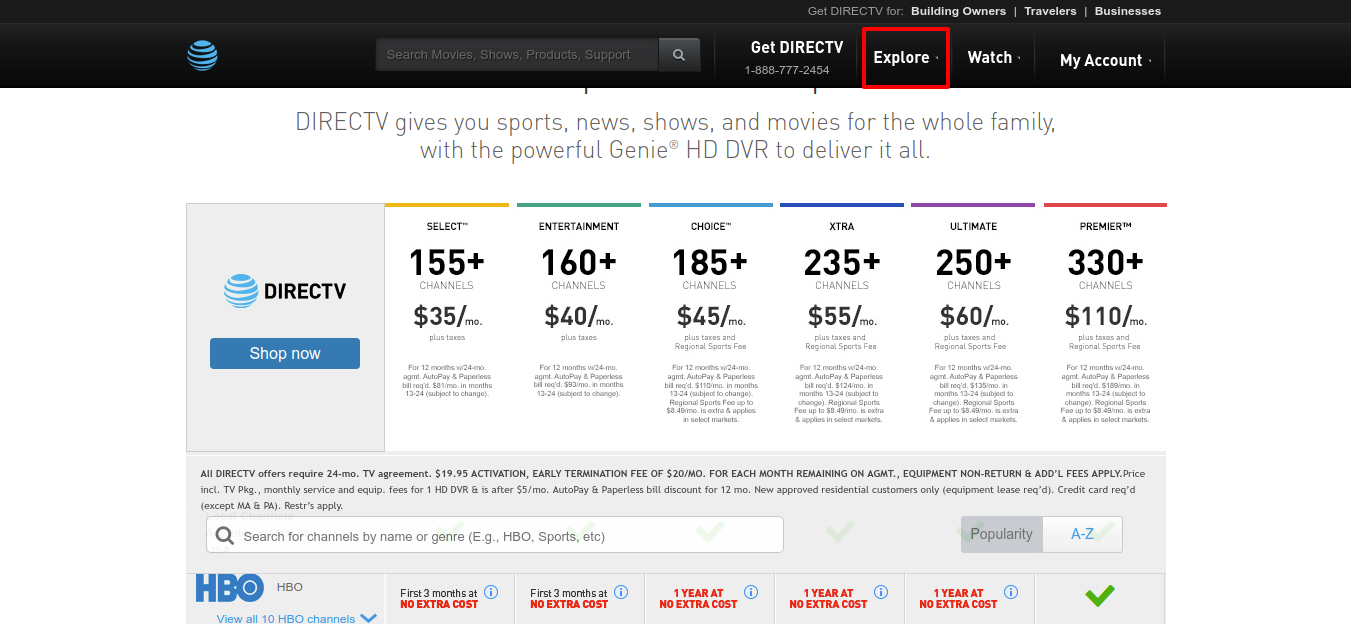 If you are looking to pay your DirecTV bill, you have to log in to your account. However, you must register for an account before that.
Register or create an account
To avail, these steps visit  www.directv.com

Here at the menu panel press on 'My account' and here you will get the 'Create account' option.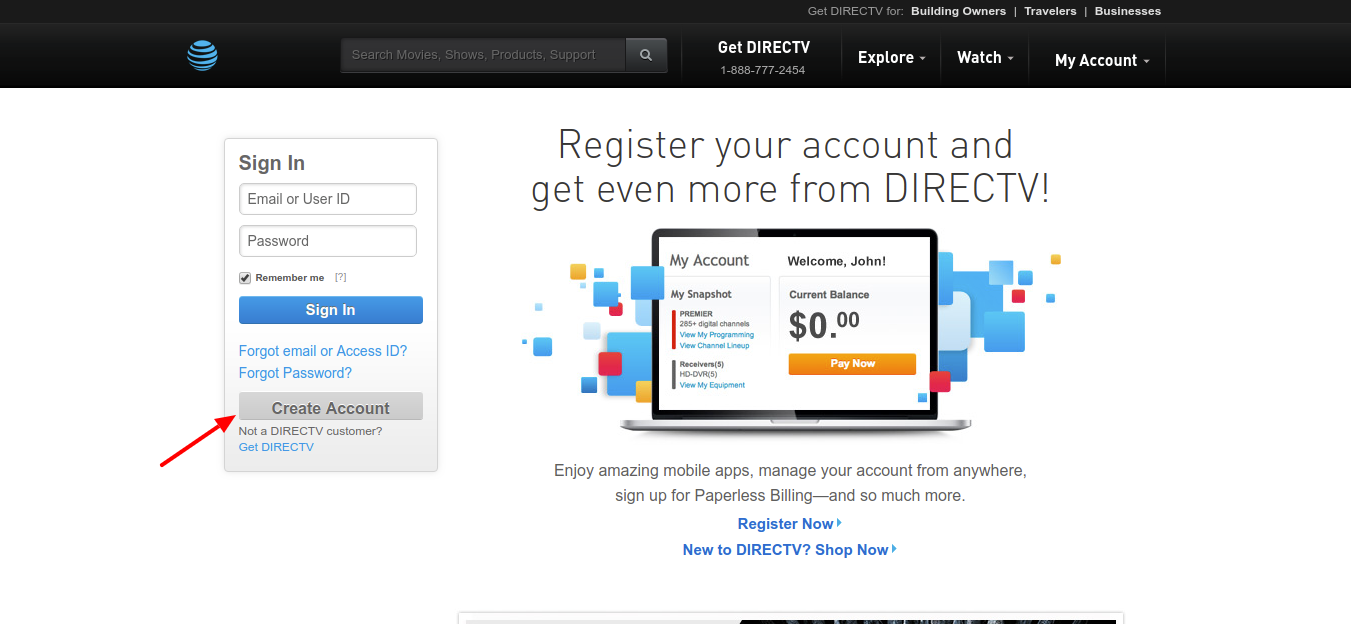 On the exact page enter your

Account number

Phone number

The last 4 digits of your credit card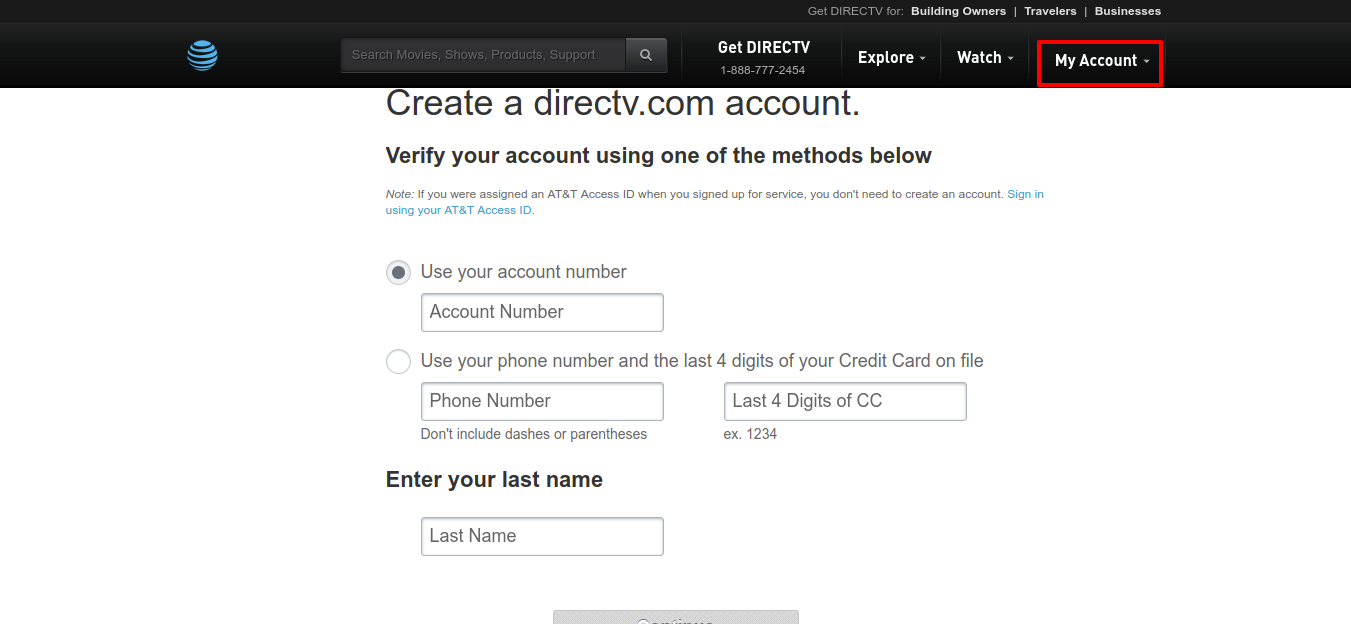 Your last name and press on 'Continue'.
Following the prompts, you will be able to finish with registration. Now after registration, you must log in to your account to pay the bill.
Logging into your account
For this, you must visit www.directv.com

Here at the menu panel going to 'My account' will take you to the login page.

On the directed page enter your email or user ID, confirmed password and press on the 'Sign in' button.
This way you will be logged in and can pay the DirecTV bill.
Forgot username or password
If you have forgotten your DirecTV login details, then you must visit the same page and here in the login page and click on 'Forgot email or access ID?'. Here input your AT&T phone number, or your account number, billing zip code, enter the validation code and press on 'Continue'. For password enter your user ID, last name, validation code and click on 'Continue'. Do follow the details after it and you will be able to get back all the details.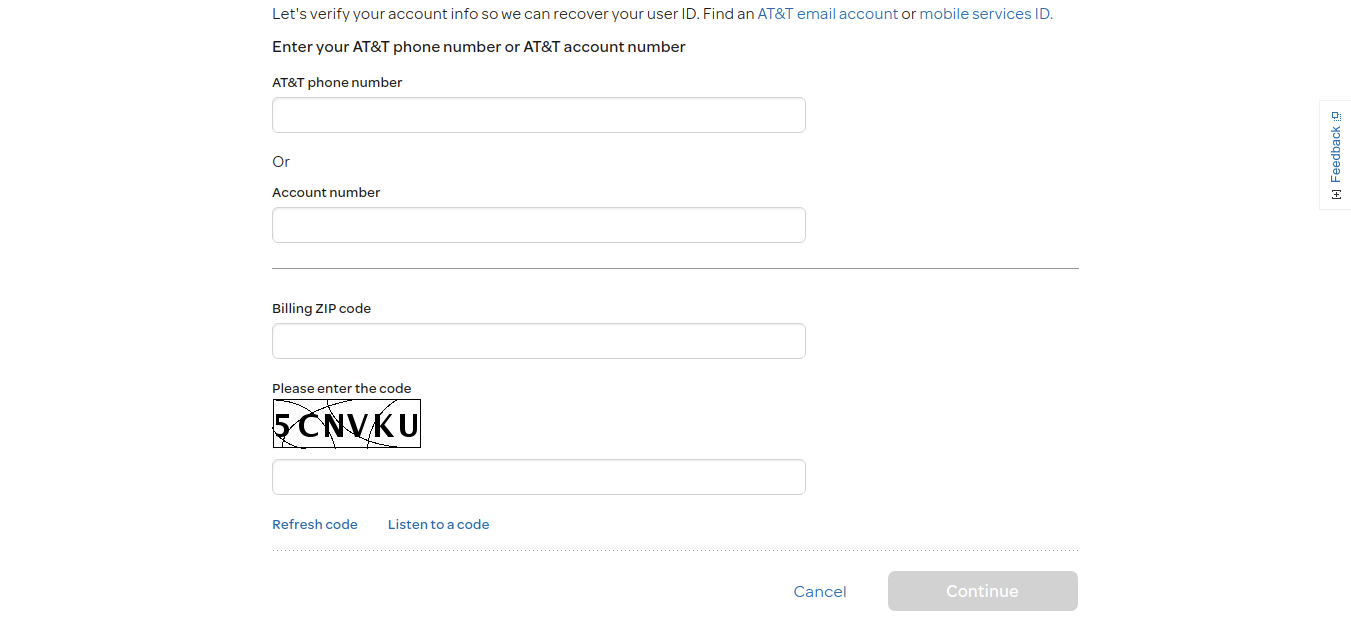 Read Also : How To Pay The AT&T Home Phone Bill
Benefits of DirecTV
You can manage your account from anywhere

Get paperless bills

Pay bill online
Bill payment
You will get 4 ways to pay your DirecTV bill.
Online payment
To pay this way you must log into your account and take note from the above-mentioned points for the same.
Payment via mail
Send your payment at, DIRECTV, P.O. Box 5007, Carol Stream, IL, 60197-5007. This is the case only for the zip code begins with a 0, 1, 4, 5, 6, or 8, If the zip code starts with a 2, 3, 7, or 9, then- DIRECTV, P.O. Box 105261, Atlanta, GA 30348-5261.
Payment via phone
To pay through the phone you must call in the toll-free number- 1-800-531-5000 and for this, you have to pay an extra fee of $5.00.
In person payment
You can pay in any MoneyGram location or via any authorized checkfreepay retailer.
DirecTV Contact details
For any issue or assistance, you can contact the customer service at the toll-free number- 800.531.5000.
Reference :