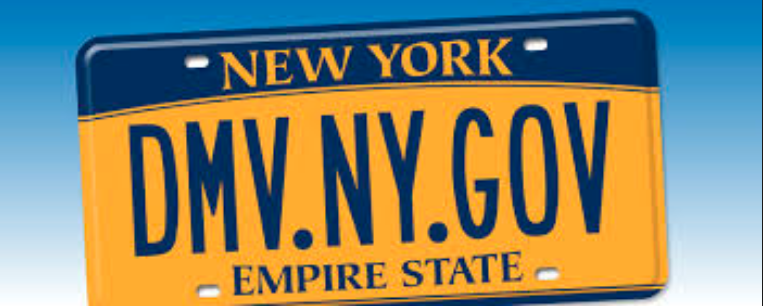 Pay The New York City Traffic Ticket
The New York state department of motor vehicle or DMV has its headquarter in, Albany, New York, United States. This department is responsible for, vehicle inspection, vehicle registration, driver's license, checking traffic violence, and photo ID cards. This has subsidiaries, Traffic Violations Bureau and so on.
Check into DMV
For this part you need to visit, www.dmv.ny.gov

On the landing page click on, 'MyDMV' and from the drop-down click on, 'Go to my DMV'.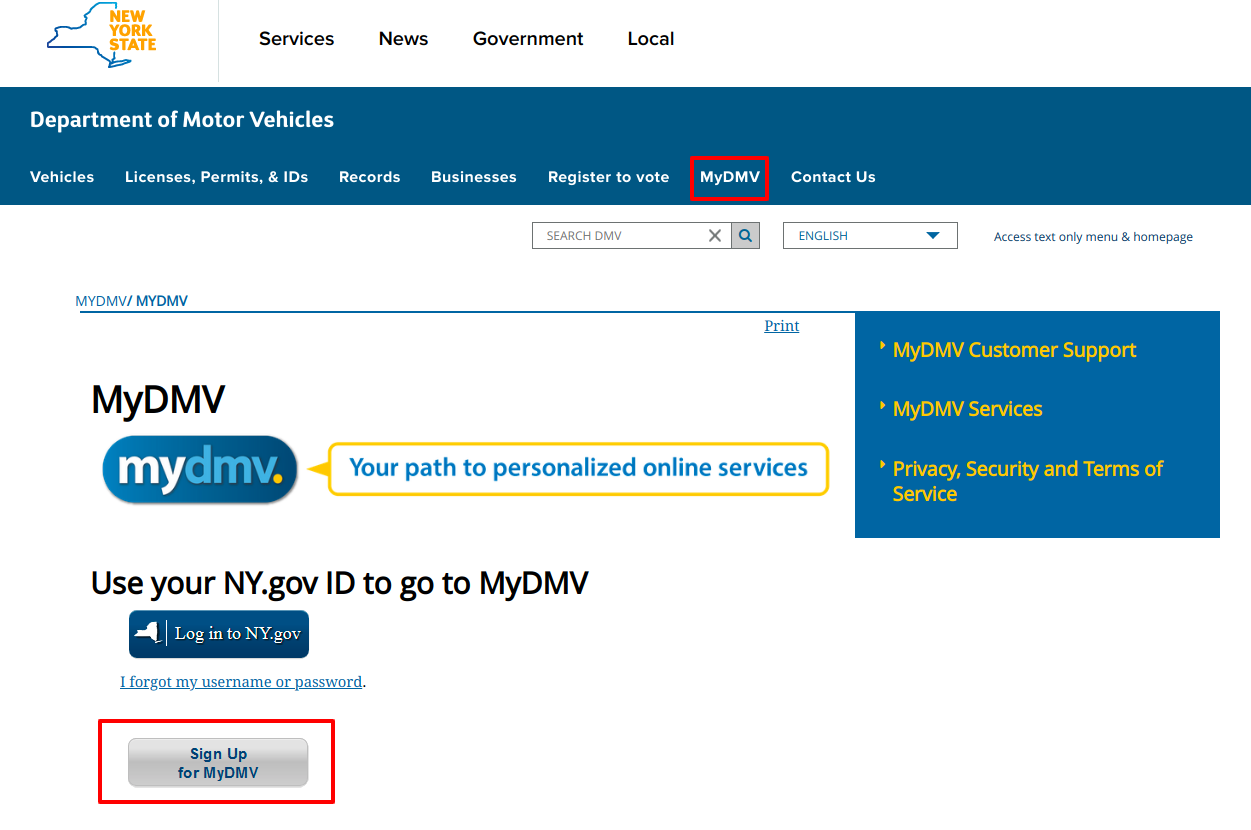 In the next page, click on, 'Sign up for my DMV'.

Here type the username or email address

ID number from your driver's license

Document number from driver's license

Check the term

Date of birth

Current zip code

The last 4 digits of your social security number

Email address

Confirm the same

Agree to the condition and click on 'Submit'.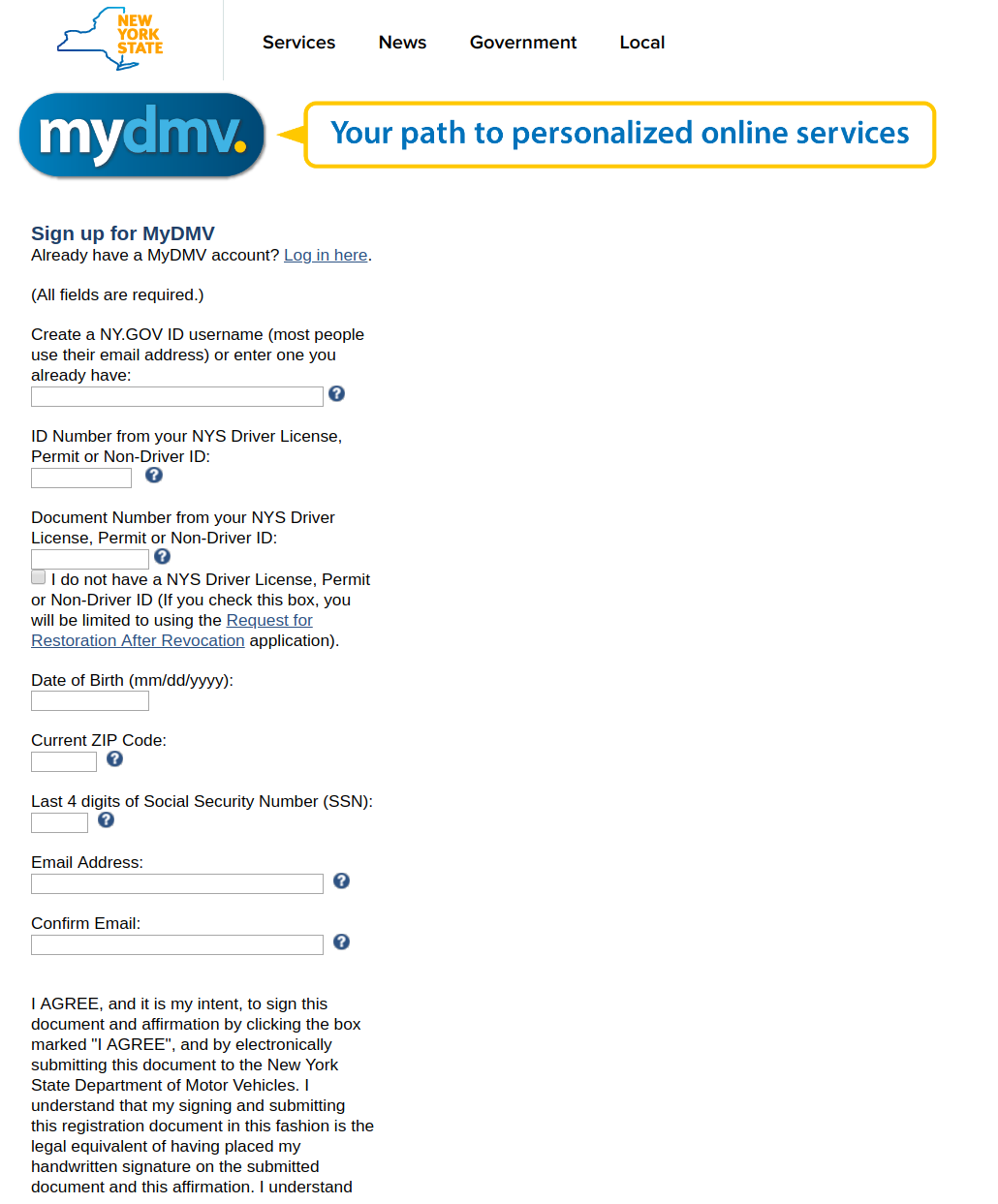 Follow the later prompts and you will be able to sign up with the account.
Logging into MyDMV
To log in, you need to visit, www.dmv.ny.gov

Here from the menu go to, 'MyDMV' and from the drop-down click on, 'Go to MyDMV'.

In the page press on, 'Log into NY.gov'

On the next page type, the username, the confirmed password and click on, 'Sign in'.
Read Also : The Lending Club Personal Loan Payment
Forgot username or password
If you have lost the login details of DMV then you need to visit, the same link and here in the 'DMV' page click on, 'Forgot your username or password'. Here enter your,
First name

Last name

Email address (registered one)

Check the validation box and click on, 'Email me the username'.
In case of the password, type the username and upon checking the validation box click on, 'Continue'. Do follow the later instructions after this and you will get the information back.
MyDMV services
Get to change the address on license and registration

Avail your own driving record

Get to check your driving and license privileged status

Get paperless reminders

Get to restore license after revocation

You can register to vote
To pay you will get 4 options, online payment, by mail, by phone, in person payment. To check the site you can visit, www.dmv.ny.gov/tickets/plead-or-pay-tvb-tickets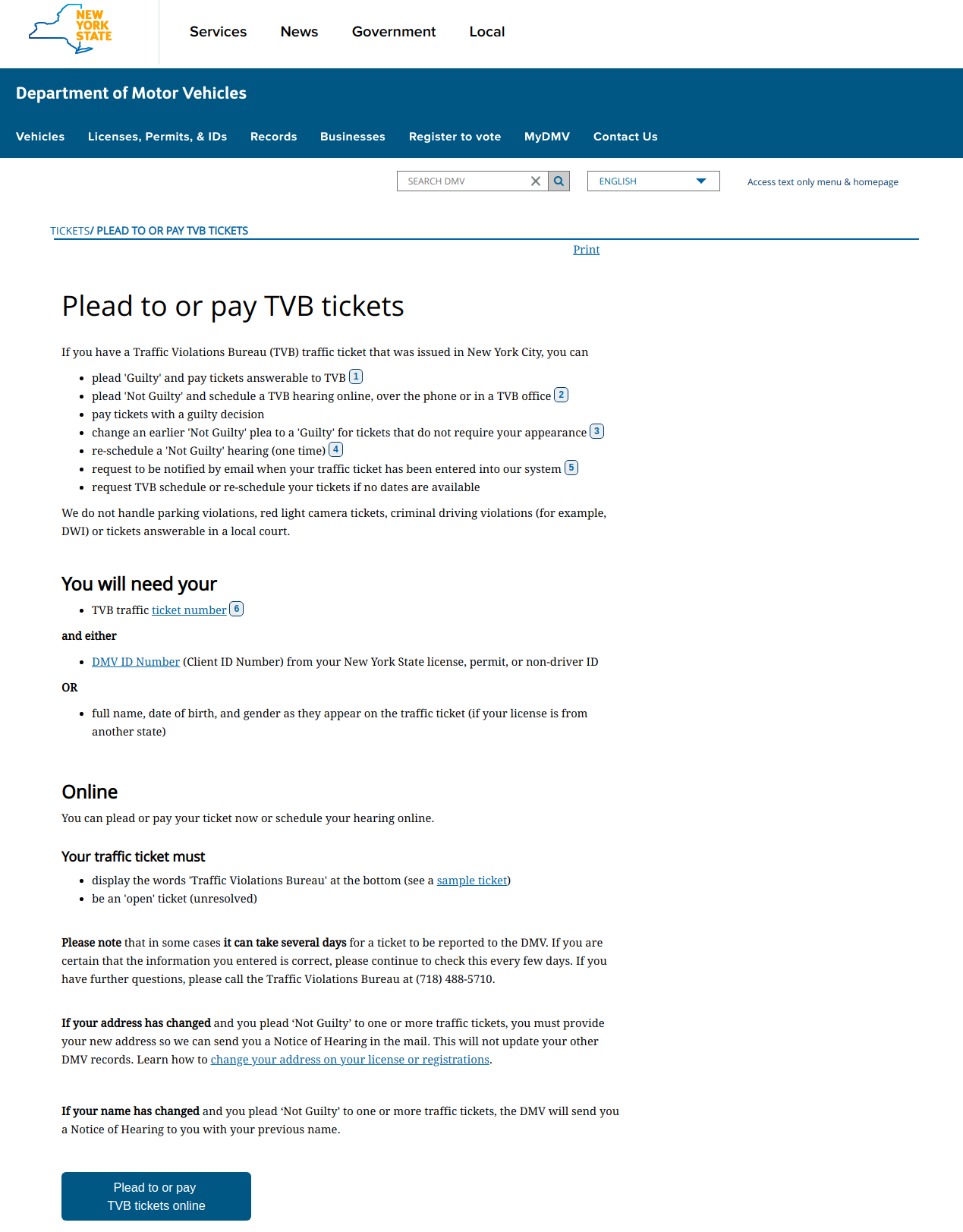 Online payment
To pay online you will need your, Traffic violations bureau or TVB ticket number and then upon login, you can make payment. Check the above-mentioned points for this.
By mail
You can send the payment to, Traffic Violations Plea Unit, P.O. Box 2950 – ESP, Albany, NY, 12220-0950.
By phone
To pay by phone you need to call at, 718-488-5710.
Pay in person
For this part visit, www.dmv.ny.gov/tickets/plead-or-pay-tvb-tickets. From here you will get the address of nearby places.
Contact details
For any help, you can call at the toll-free number- 1- 718-488-5710. 8:00 a.m. to 4:00 p.m.
Reference :