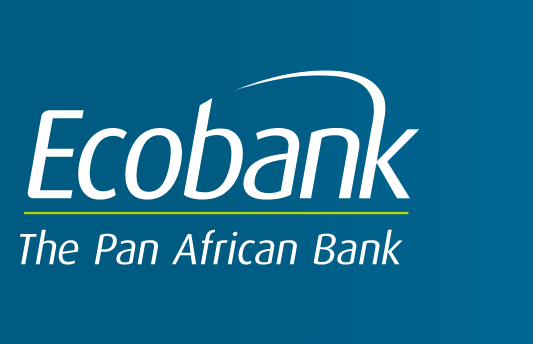 Ecobank Mobile Banking USSD Code Guide :
Ecobank Transnational Inc. which is commonly known as Ecobank is a banking conglomerate of pan-Africa. This public type company is operating in 36 countries. And belonging from the financial services. Ecobank was founded in the year of 1985. This bank has it headquarter in 2365, Boulevard du Mono, B.P.3261, Lomé, Togo. This bank is serving with banking services, funds transfers, investments, products, and services like pan-African lending, cash management, trade services, internet banking, treasury services, value-chain finance, corporate finance, investment banking, and securities and asset management. Ecobank is an employer of more than 19 thousand employees.
Requirements for Ecobank Mobile Banking by USSD Code :
To use the Ecobank Mobile banking services via USSD Codes you have to register first and also have to make some arrangements to fill up the requirements to start or avail of the process.
You must have a mobile phone.
A mobile number is registered with Ecobank.
Ecobank Mobile Banking by USSD Code Registration :
Mobile banking through USSD codes is a safe and secure process and also this system is the quickest process for mobile banking. You can be able to avail all the Ecobank services and features through this USSD system. And for this, you have to register for this process and the registration process is mentioned underneath.
To register your account with the USSD system to avail of mobile banking facilities.
Then you have to dial *326# from your registered mobile number with Ecobank.
And then you have to follow the further instructions that popped up on your mobile screen to complete the registration procedure.
Ecobank Funds Transfer by USSD :
If you want to transfer funds you don't have to go to the branch or your nearest ATMs to transfer funds. Because you can transfer your funds can be transferred by USSD systems. The fund's transfer procedure is illustrated below.
To transfer your fund, you have to dial *326# from your phone and then open an account in Ecobank.
After that, you have to select fund transfer.
Then enter the account number of the recipient and proceed to complete your transfer.
You have to confirm the details of the recipient and enter your 4-digit pin to authorize the transaction.
Or login to your Eco Bank Account to Fund Transfer.
Note: this process will charge N52.00 for every transfer.
Ecobank Account Balance Check by USSD :
If you want to check your Ecobank account balance then you don't have to go to the Ecobank branch for this reason. Because this process also can be done through mobile banking USSD system. And the process is discussed underneath.
To check your Ecobank account balance you have to dial *326# and then select the check account balance and then follow the next commands to check your balance.
Note: upon completion of your Ecobank account balance check, via USSD Code you will be charged N20.
Ecobank Airtime Purchase By USSD :
If you want to buy airtime for yourself or your friends or family then you don't have to visit a retailer. If you have an account in Ecobank then register in mobile banking via USSD and then make the airtime purchase through the USSD system. And the process is mentioned underneath.
To purchase air time through Ecobank mobile banking via the USSD system you have to dial *326*1*Amount#. and you will receive the airtime. This airtime recharge is available for the networks of Glo, MTN, 9mobile, Airtel.
Bill Payment by Ecobank USSD :
Are you have due bills? Then you must have to pay those bills immediately. And now you don't have to visit an ATM to withdraw cash or a branch for paying bills. You sit back on your sofa and pay your bills from your mobile. And this system can be done very short with the USSD system. For paying bills through a USSD from your Ecobank account follow the below-stated steps.
First of all, dial *326# from your registered phone number.
And then select pay a biller.
Then enter details and follow the commands to pay your bills but make sure that your given details are correct for the right payment.
Also Read : Macy's Card Account Login
USSD Codes for Other Countries :
If you are living in any other country in Africa then you don't worry same facilities are also available for you from the Ecobank. But you have to use different codes for mobile banking. And the codes are discussed underneath.
For Kenya: for Kenya, the USSD Code is *335#
For Uganda: if you are living in Uganda then you have to dial *235#
For Tanzania: if you are a Tanzania citizen then you have to use *150*18*#
Contact Information :
To contact Ecobank you have to visit their official website by browsing this link ecobank.com/personal-banking and then click on the "Contact" button available at the top right corner of the website page between the menu and a login button. And then choose your area or country or state to contact.
Reference :